home latest news
25th anniversary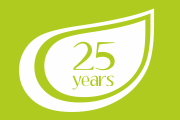 In 2016 we are celebrating the 25th anniversary of the foundation of our journal. Many thanks to all the Editors, Referees, Authors, Readers and Partners for supporting us through all those years!
Our Impact Factor
Our most recent Impact Factor (for 2014), published in Thomson Reuters' 2014 Journal Citation Reports/Science Edition, amounts to 1.227, while our new 5-Year IF is 1.284. We appreciate all contributions and hope for continuous interest in our journal.
19 June 2015
Latest issue
The latest issue of AMCS, 2016, Vol. 26, No. 1, is a regular one and covers 17 papers. Many thanks to the Authors for their cooperation with us on this issue!
18 March 2016
Forthcoming issue
The next issue, 2016, Vol. 26, No. 2, will be a regular one, to be published at the end of June 2016.
18 March 2016
Polish ministerial point
According to the announcement of 23 December 2015, papers published in AMCS receive 25 points in the evaluation procedure of the Polish Ministry of Science and Higher Education (Part A of the list). Details.
04 January 2016
2016 Subscription
We encourage everyone to subscribe to the print version of our journal for timely and steady supply of our publications. To enter your subscription, please visit the Subscription section.
Author resources updated
Please note that our LaTeX class and instructions for authors have been modified to add new functionalities and useful guidelines. Make sure you download the currently biding versions from the Guide section.
19 December 2014
Recommended reading
We would like to draw our Readers' attention to the following recent articles:
Controllability of nonlinear stochastic systems with multiple time-varying delays in control by Shanmugasundaram Karthikeyan, Krishnan Balachandran, Murugesan Sathya, concerned with the problem of controllability of semilinear stochastic systems with time-varying multiple delays in control in finite dimensional spaces (2015, Vol. 25, No. 2)
Local analysis of hybrid systems on polyhedral sets with state-dependent switching by John Leth, Rafael Wisniewski, where various stability concepts related to hybrid systems are introduced (2014, Vol. 24, No. 2)
An analytical and numerical approach to a bilateral contact problem with nonmonotone friction by Mikaël Barboteu, Krzysztof Bartosz, Piotr Kalita, who consider a mathematical model which describes the contact between a linearly elastic body and an obstacle, the so-called foundation (2013, Vol. 23, No. 2).
Electronic newsletter
To receive our quarterly electronic newsletter, please apply to the Editorial Office.