home latest news
Current journal metrics
JCR Journal Impact Factor (JIF): 1.417 (2020)
JCR 5-Year Impact Factor (5IF): 1.475 (2020)
SCImago Journal Rank (SJR): 0.416 (2020)
Source Normalized Impact per Paper (SNIP): 1.375 (2020)
CiteScore: 3.0 (2020)
Polish ministerial points: 100 (2021)
30th anniversary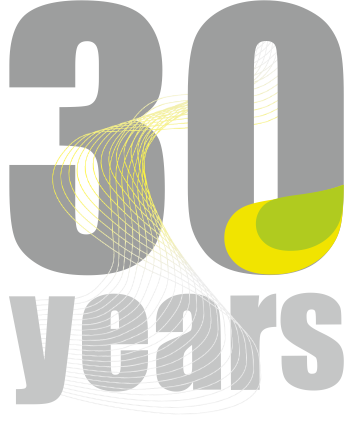 We are pleased to announce that in 2021 our journal is celebrating its 30th anniversary! On this occassion we wish to express our sincere gratitude and best wishes to all our past and present editors, referees, authors, readers, and friends. Thank you for all the support!
2 February 2021
Calls for papers
The following calls for papers are currently open, regarding special issues or sections on
Towards Self-Healing Systems through Diagnostics, Fault-Tolerance and Design (Flyer)
Big Data and Artificial Intelligence for Cooperative Vehicle-Infrastructure Systems (Flyer)
Image Analysis, Classification and Protection (Flyer).
We encourage all authors interested in those topics to consider their contribution upon meeting the requirements.
27 November 2020
Latest issue
The latest issue of AMCS, 2021, Vol. 31, No. 3, is a regular one and covers altogether 12 papers. Many thanks to the Authors for their cooperation with us on this issue!
16 September 2021
Forthcoming issue
The next issue, 2021, Vol. 31, No. 4, will include a special section on Advanced Machine Learning Techniques in Data Analysis, and will be published in late December 2021.
16 September 2021
License to publish updated
Please note that our license to publish has been modified to clarify some of the regulations included. Make sure you download the currently biding version from the Guide section.
23 September 2020
Recommended reading
We would like to draw our Readers' attention to the following recent articles:
Stabilized model reduction for nonlinear dynamical systems through a contractivity-preserving framework by Saifon Chaturantabut, which develops a technique for constructing a reduced-order system that not only has low computational complexity, but also maintains the stability of the original nonlinear dynamical system (2020, Vol. 30, No. 4)
Stability and transparency of delayed bilateral teleoperation with haptic feedback by by Edgar Estrada, Wen Yu, Xiaoou Li , which considers some general cases of teleoperation with haptic guidance and proposes a new control scheme with the interaction passivity of the teleoperator, and was published within the special section on New Perspectives in Nonlinear and Intelligent Control (2019, Vol. 29, No. 4).
Fault diagnosis in nonlinear hybrid systems by Alexey Zhirabok, Alexey Shumsky , where hybrid residual generators based on both diagnostic observers and parity relations are used to solve the fault diagnosis problem (2018, Vol. 28, No. 4).
Back issues digitized
We are happy to announce that full texts of all AMCS publications are available online – the back issues of our journal, i.e., Volumes 1–10 (1991–2000), totalling 410 papers, have been digitized as scans and made available for download. We hope this will make the earlier works better known in the scientific community.
21 December 2016
Subscription
We encourage everyone to subscribe to the print version of our journal for full and timely coverage of our publications. To enter your subscription, please visit the Subscription section.
E-newsletter
To receive or cancel our quarterly electronic newsletter, please apply to the Editorial Office.